WE HELP BRANDS TO TELL THEIR STORY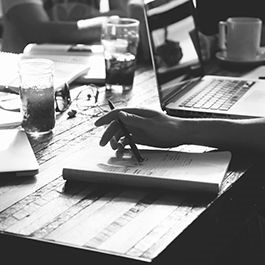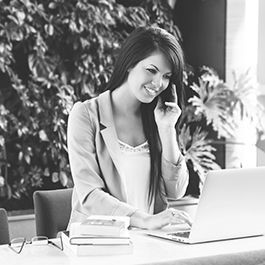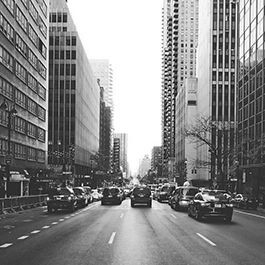 Your goals
 We are looking for someone who has experience with WORDPRESS.  We have a website up and running and the LAST developer just disappeared. We need someone to come in an review the Back end and make sure all the files are in place. Also We have hosting with godaddy, and the IP address is pointing to another hosting,.we can not seem to get access to the ADMIN. SO we need someone with experience to bring ORDER to the house.
Proposed Solution(s)
We will review your website back office as requested to check all files to include and not limited to pages, plugins, and media. 
We can match your current hosting cost monthly or beat it. With your website moved to our hosting platform you most likely will get greater page speed, better SEO, and still retain full control over your back office and files. We tend to believe it places us in a better position to secure, optimize, and handle the needs of your website.
This will certainly relieve you of the HTTP redirect issues of your site. Honestly, that can be a very bad security issue and possibly causing you much loss in your unique traffic to your website. Let us up you do the full over-haul you appear to need.
Scope of Services
Some of these scopes are not necessary for your particular project. However, It's best you understand the scopes and steps in our process for meeting your project goals.
Brand Discovery
$500
(optional)
The first step involves our team really getting to know your business, your industry, your competition and your customers. This involves meeting with your team, conducting some research, doing customer interviews and really drilling down to the core of how people see you now and how you want them to see you moving forward.
Brand Strategy
$1,500
(optional)
Once the discovery is complete, our team will develop a brand strategy unique to you. We'll present what we feel the promise is that you need to communicate and suggest tactics for how it can be expressed throughout your business operations.
Identity Package
$1,200/pkg
(optional)
Once we've developed your brand strategy and you've approved this direction, our designers will move into interpreting your brand characteristics in a more visual way. A standard package includes:
Logo design

Tagline development

Colors/fonts

Business card template

Custom Website Design (None applicable to your project).
Brand Guidelines
$2,500
(optional)
Once these steps are complete and you have signed off your approval, we'll develop brand guidelines for you. This is your handbook for how to properly express your brand: where and how to use the logo, colors, fonts and just as importantly, how NOT to use them, in order to consistently communicate your message.
TIME FRAME
Based on your project this time frame is likely to have significant adjustments.
To complete the work outlined in the project scope, we'll need approximately 8 weeks from beginning to end, depending on when we receive feedback at each milestone. Upon signing the proposal we are prepared to start work immediately.
| | |
| --- | --- |
| Phase | Week |
| Discovery Meeting | 1 |
| Present Strategy | 4 |
| Initial Design Concepts | 5 |
| Refined Designs | 6-7 |
| Brand Guidelines Document | 8 |
DESCRIPTION

PRICE

QTY

SUBTOTAL

Brand Discovery

Upfront discovery meeting as described in scope of services

$500

1

$500

Brand Strategy

strategy as described in scope of services

$1,500

1

$1,500

Identity Package

Logo design
Tagline development
Colors/fonts
Business card template
Custom Website Design

(Hosting & Website Maintenance $25.00/Monthly)

 

Social Media Marketing Included 6 months Free After then rates of $25.00 Monthly.

 

Includes:

2 Facebook Posts Weekly along with monthly management of Facebook Page.

 

2 Twitter post Weekly along with monthly management of Twitter page.

 

1 LinkedIn Page setup and Maintenance.

 

Google My Business setup and monthly maintenance.

$2,500

1

$2,500

Brand Guidelines Document

Shows acceptable usage of brand for external suppliers

$2,500

1

$2,500

Sub-Total:

Discount:

Total:

NOTES: We Offer In-House financing ZERO Interest and NO Credit Checks.

$7,000

50% =  $-3,500

$3,500
WHY Deese Marketing Association?
Our team of brand strategists combine business, marketing, communications, and design thinking to develop meaningful, differentiated, and authentic brands for companies big and small, or start-ups. We don't just come up with what's cool; we craft the message your customers want to hear and one that you can deliver on. We've seen firsthand how the power of brand can elevate a company from a commodity to a valued partner; how it can rescue a business from the trenches of an impossible-to-win price war, and how it can motivate employees and customers alike to become full-fledged fans. We develop the tools and show you how to use them. The rest is up to you.
STATEMENT OF WORK & CONTRACT
1.0 Services Rendered
Strategy & Design
You'll have two or more weekly opportunities to review our work and provide feedback. If, at any stage, you're not happy with the direction our work is taking, you will pay us in full for everything we've produced up to that that point and then cancel the contract, you will sign once you approve this proposal.
Errors
We can't guarantee that our work will be error-free (we're human!) so we can't be liable to you or any third-party for damages, including lost profits, lost savings or other incidental, consequential or special damages, even if you've advised us of them.
2.0 Mutual Cooperation
We agree to use our best efforts to fulfill and exceed your expectation on the deliverable s listed above. You agree to aid us in doing so by making available to us needed information pertaining to your website and to cooperate with us in expediting the work.
3.0 Charges for Services Performed
3.1 Requests above and beyond those listed in the budget may be considered out-of-scope and an amendment to the budget will be recommended. Projects that go dormant for longer than 45 days will incur fee to resume work at the discretion of Deese Marketing Association.